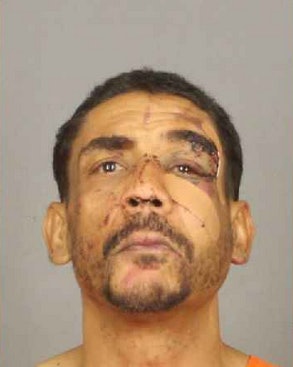 A Rochester, NY, man is facing attempted murder charges after police say he stabbed an officer Thursday evening, reports WHEC.
According to Rochester police, officers were called to Louise Street around 7:50 p.m. for a report of a stabbing. At the scene, police say they found two people who were injured, and then officers came to the aid of two people who said they were locked inside a home and a man with a knife was trying to get in.
Police say officers were able to force their way into the residence. And when Officer Amber Grosch, age 26, opened a door, she found the suspect, 47-year-old Leon Roach, with a knife.
Investigators say Roach came at Officer Grosch with the knife, stabbing her in the chest. Thankfully, the knife did not penetrate Officer Grosch's bullet-resistant vest. However, police say she was cut by Roach's knife on the hand.
Officers were able to take Roach into custody at that point. He is charged with attempted aggravated murder and assault. Police say Roach may face more charges in the case.
Officer Grosch was treated at the hospital and released. She has been on the force for less than a year.