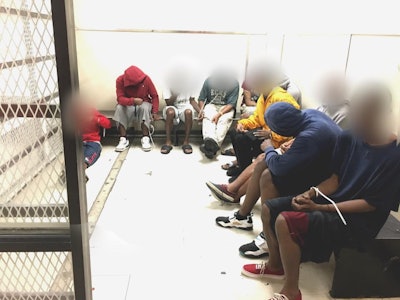 Miami police ramped up patrols in city streets to crack down on looting after Hurricane Irma, working overtime to nab the thieves impeding recovery efforts as residents attempt to return to normalcy after the deadly storm.
Miami Deputy Chief Luis Cabrera issued a stern warning to would-be looters as officers began their 12-hour shifts.
"I said we would not tolerate criminal activity or looting or anybody who takes advantage of our residents," Cabrera said at a news conference Tuesday. "I was not joking."
The looting has been citywide, said Miami Mayor Tomas Regalado. The city lifted its 7 p.m. hurricane curfew on Tuesday, but assured people there will be 24-hour patrol to minimize criminal activity.
Along with combating looting, Miami officers have been bringing food to residents, guiding traffic, and keeping people away from live powerlines, Fox News reports.