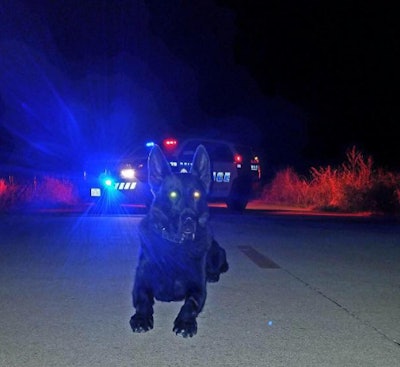 Dallas officers helped save a shooting victim's life with a tourniquet early Friday while a police dog nabbed one of the men suspected of shooting him, police said.
About 2 a.m., officers in Old East Dallas heard a gunshot in the 4700 block of Capitol Avenue and found a man with a leg injury.
The first officers to arrive at the scene used a tourniquet to help the victim before he was taken to Baylor University Medical Center. He was reportedly in stable condition as of Friday morning, Dallas News reports.
Police called the K-9 unit to help find his assailants. Drummer, a police dog, found one of the suspects and nabbed him by the shoulder. The other suspect was still at large as of 5 a.m.