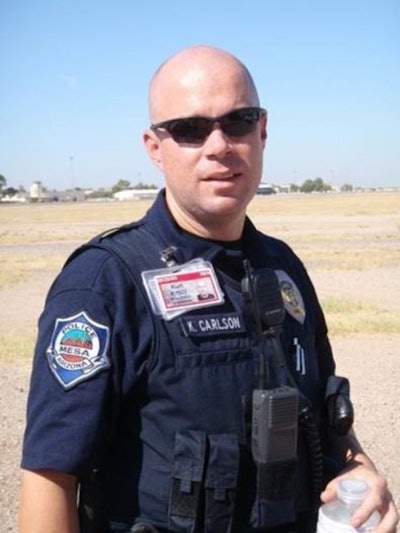 A Mesa (AZ) Police Department officer was killed in a motorcycle accident in Washington state on Monday while off duty, officials said.
Officer Kurt Allen Carlson, 42, was riding his motorcycle on a road near Twisp, WA, when he apparently lost control and left the roadway about 7 p.m., according to an Okanogan County (WA) Sheriff's Office report.
Carlson and his motorcycle ended up in a river near the road, the report said. He was pronounced dead at the scene, according to the report.
The 17-year veteran of the Mesa Police Department worked as a patrol officer, Mesa Family Advocacy Center detective, and since 2007 had been assigned to the Phoenix-Mesa Gateway Airport, reports the Arizona Republic.
Carlson was married with two children.