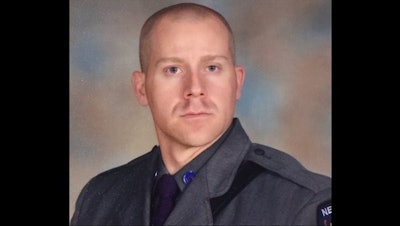 The New York state trooper struck by a vehicle Monday as he helped a motorist broken down on an entrance ramp to the Sagtikos Parkway remained in critical but stable condition Friday, officials said.
Trooper Joseph J. Gallagher continues to be treated in the surgical intensive care unit at Southside Hospital in Bay Shore, where he underwent surgery Monday night according to State Police, reports Newsday.
"Troop L would like to thank the community for the outpouring of support for Trooper Gallagher, his family and the members of the New York State Police," Maj. David Candelaria said Friday in a statement. "From the kind words, to the excellent medical care at Southside, to the generous acts of our neighbors, these have not gone unnoticed and have been greatly appreciated during this difficult time. We continue to ask for thoughts and prayers for Trooper Gallagher and his family."