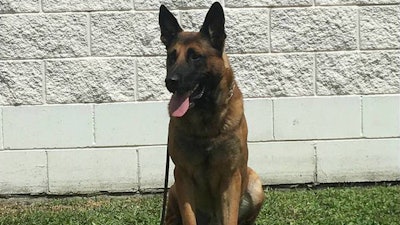 A Florida sheriff's office K-9 has been found dead two days after going missing from his kennel at a deputy's house.
K-9 Edo, was found dead Monday morning about a half-mile away from the Charlotte County deputy's North Port home. Fox 13 reports that a necropsy conducted by Sarasota County Animal Services showed Edo likely was hit by a car.
The deputy told officials he latched the German shepherd in his kennel Saturday evening but noticed Edo was missing about 45 minutes later. The kennel was still closed, the Associated Press reports.
It's believed someone may have let the dog out.