A 40-year-old Delaware State Police officer died Friday while on a run with his son, reports the News Journal.
Sgt. Rodney H. Bond, a 14-year state police veteran, died unexpectedly near his home, Master Cpl. Melissa Jaffe said.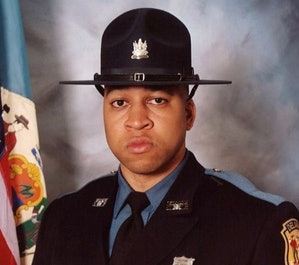 Medical examiners have not declared the cause of death yet and police cannot confirm, but Lighthouse Baptist Church of Delaware said on Facebook Bond died of a heart attack.
Superintendent Col. Nathaniel McQueen Jr. asked the community to keep his family and members of the Delaware State Police in thoughts and prayers as they mourn the loss.
Bond was in the criminal investigations unit and was the school resource officer supervisor. He also was a member of the Delaware State Police Honor Guard.