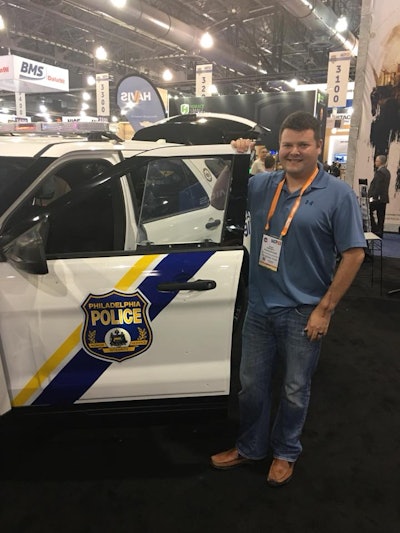 The Philadelphia Police Department is outfitting 150 of its patrol vehicles with ballistic door panels and transparent armor window inserts from Hardwire, LLC.
Following recent events, such as the January 2016 ambush attack on Officer Jesse Hartnett, Philadelphia is adding ballistic armor from Hardwire on the 150 vehicles to provide officers with protection from handgun and shotgun rounds.
The ballistic panels and transparent armor window inserts Hardwire is installing in the Philadelphia police vehicles are NIJ Level IIIA-plus certified. Hardwire's vehicle armor covers the officer's vulnerable flank, while still blending in and maintaining the ability for the officer to interact with the community, the company says.
"There have been a number of attacks in Philadelphia where officers have been shot, and we applaud the Philadelphia Police Department's vision to provide much-needed protection for their officers. Armor saves lives," Hardwire's CEO George Tunis says.