A South Carolina Highway Patrol trooper died Tuesday after a pickup truck crashed into his patrol car, reports WYFF.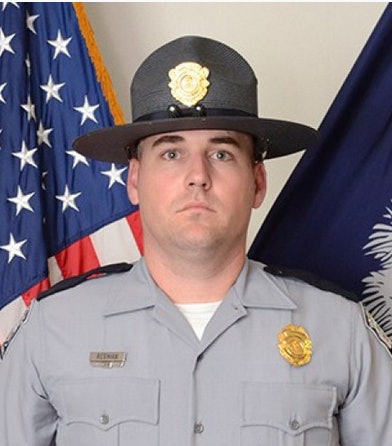 Leroy Smith, the director of the South Carolina Department of Public Safety, held a news conference Tuesday afternoon to announce the death of Trooper Daniel Rebman.
Smith said that Rebman had been on the road with the Highway Patrol for about a year.
"He died a hero," Smith said. "He died serving. He loved being a trooper."
Troopers said Rebman was sitting in his patrol vehicle about 12:20 a.m. in the emergency lane of I-385 near Bridges Road when it was struck from behind by the truck. When firefighters and EMS reached the scene, they found Rebman entrapped in the car. He was extricated by the fire crew.
Rebman, who was 31, was taken to Greenville Memorial Hospital, where he died hours later. He leaves behind a wife and three young daughters.