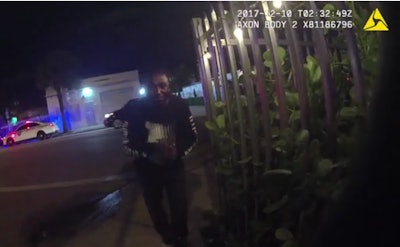 VIDEO: Miami Officer Verbally Abused by Comedian During Arrest
When a Miami police officer encountered stand-up comedian Hannibal Buress, it was on a Wynwood street corner. But, in footage captured on the officer's body camera, the dialogue sounded straight out of his stage act.
"Hey, whats up?! It's me, Hannibal Buress," he told the cop, laughing. "This cop is stupid as f**k. Hey, put this camera on."
But Officer Luis Verne's body camera was already rolling.
The body-camera footage from early December — released Tuesday as part of the prosecution's case against Buress for misdemeanor disorderly intoxication — reveals many of the details that led to Buress' arrest.
Buress' next court date is Feb. 5, the Miami Herald reports.