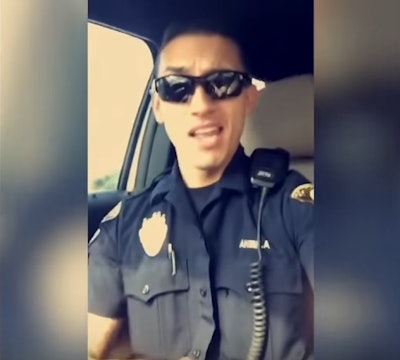 VIDEO: Officers Nationwide Participate in Lip-Sync Challenge
Since late June law enforcement officers nationwide have been participating in a series of videos in which they lip sync along to popular songs.
ABC News reports that the current lip-sync challenge began in Texas with Alexander Mena, a deputy in the Bexar County Sheriff's Office. His department posted a video of Mena singing "Fuiste Mala" by the Kumbia Kings on June 19. The video, which was released to improve community relations with officers and aid recruiting efforts, went viral.
However, some agencies have been doing the lip-sync challenge since 2016.
Dakota County (MN) Sheriff's Office:
Apple Valley (MN) Police Department:
Here's a series of law enforcement lip-synch challenge videos and music videos produced in the last few weeks. Many more are on Facebook and YouTube.
Norfolk (VA) Police Department:
San Juan County (NM) Sheriff's Office:
Knoxville (TN) Police Department:
Boston Police Department:
Anderson County (SC) Police Department:
Boca Raton (FL) Police Services Division: