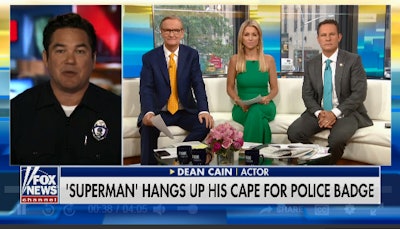 VIDEO: Actor Dean Cain Sworn in as Idaho Reserve Deputy
Actor Dean Cain — whose acting roles include Superman — was recently sworn in as a reserve officer with the Saint Anthony Police Department in Idaho.
Cain told the Daily Caller, "Real heroes don't wear capes. Real Superheroes wear uniforms and badges and stethoscopes! Real superheroes are members of our military, law enforcement, and first responders."
Cain will be combatting online predators and bullying in the "All About Kids" initiative, the Idaho State Journal reported.