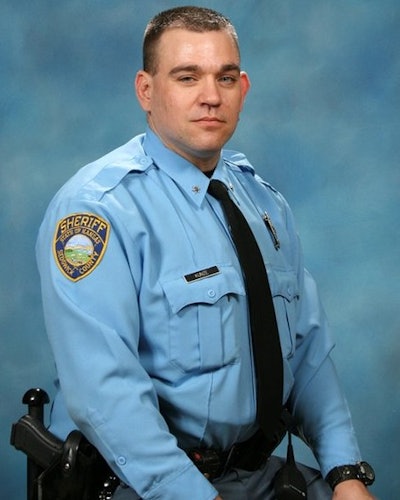 Owners of the Wichita Thunder Hockey Team—Rodney Steven II, Brandon Steven, and Johnny Steven—said their fundraising effort to raise money for the family of fallen Sedgwick County Sheriff's Deputy Robert Kunze III's family has exceeded the initial goal of $50,000.
The team is selling tickets to its Saturday game against the Allen Americans for $10, giving the remaining face value of the tickets to the family of Deputy Kunze.
The team is also giving free tickets to "any student, parent, or educator from a Wichita-area school," according to a press release issued by Rodney Steven II, owner of Genesis Health Clubs.
During the first intermission of Saturday's game, Sheriff Jeff Easter and Deputies from the Sedgwick County Sheriff's Office will accept a check on behalf of the Kunze family.