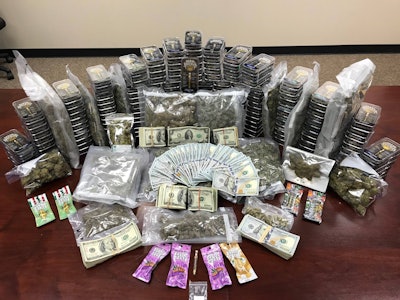 Deputies with the Fort Bend County (TX) Sheriff's Office confiscated 6.5 pounds of marijuana, 198 THC vapes, Xanax, and more than $7,000 cash in a raid on Friday, according to CW39-TV.
Deputies arrested 20-year-old Faraz Shaikh, who is now charged with felony possession of marijuana and money laundering. All charges were committed in a Drug Free Zone, deputies said.
"Our Narcotics Task Force continues to show great results against the war on drugs," Sheriff Troy Nehls said.