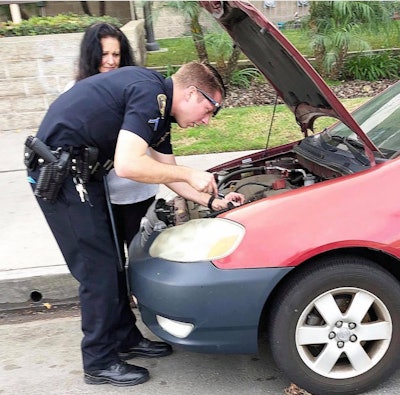 An officer with the Long Beach (CA) Police Department was captured in an image making the rounds on social media installing a replacement car battery after a woman reported her original battery stolen.
The department posted on Facebook a picture of Field Training Officer Matter working on the car in front of the woman's home.
Officer Matter had been dispatched to take a report of a car battery being stolen. Officer Matter "drove her to the store so she could buy a new battery, took her back home, and installed the new battery for her!" the post said.
Comments to the post included sentiments like, "Thank you, Officer Matter, for taking your time to help her!! Love the LBPD" and "Fabulous job sir, please continue the great community service to ALL Long Beach residents."