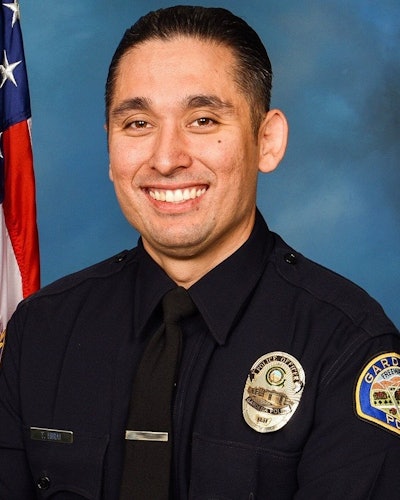 The Gardena (CA) Police Department posted on its Facebook page an announcement that Motor Officer Toshio Hirai has died from injuries he sustained in a traffic collision while riding his police motorcycle to work.
Hirai was 34 years old, a devoted husband, and father of a 2-year-old son.
"A number of outstanding doctors, nurses, and other hospital staff members did all that they could to try to save Toshio. While doctors did their best to try and save him, he died at the hospital late this afternoon," the post said.
"Toshio started working at the Gardena Police Department in 2006," the department said. "Besides being a motor officer, he was on the SWAT team and was a traffic investigator. Toshio, was one of the smartest people in the room. He spoke five languages, loved life, had the best sense of humor. He worked hard for our community. Most of all he absolutely loved and cherished his wife and two-year-old son."
The post continued, "He loved this community and the work he did here. The community loved him back. We lost a guardian today, and while we'll never be able to replace Toshio, his memory will live on and his presence will always be felt."
The other driver involved in the collision stayed at the scene and was talking to investigators, according to the KTLA-TV. The driver's identity has not been released.