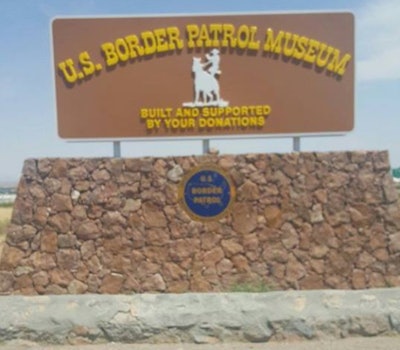 Dozens of demonstrators stormed into the National Border Patrol Museum outside of El Paso, Texas, reportedly defacing the memorial in that facility dedicated to fallen Border Patrol Officers.
Museum director David Ham told the Washington Examiner his staff and guests worried for their safety Saturday when a group of protesters entered the building, defaced the memorial, and refused to leave the grounds.
The museum—which is privately funded and receives no financial support from the federal government—has security camera footage of the group of about 50 individuals who donned face masks before entering the museum in the early afternoon on Saturday.
On Tuesday, the museum said on Facebook, "Good Morning Folks...Due to the investigation of the vandalism caused by the protesters we will be closed this week. The entire staff at the museum want to say "THANK YOU" for your outpouring of support. Honor First!!!"