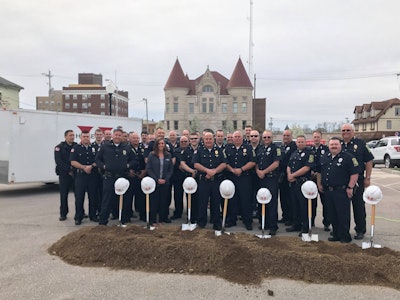 Officials in Huntington, Indiana, gathered on Wednesday with members of that city's police department and several members of the community to celebrate the groundbreaking of a new headquarters facility.
According to WANE-TV, the department has occupied the same space since the early 1900s, and plans for a new facility have been discussed for most of Chief Chad Hacker's 20-year career with the department.
Chief Hacker said that seeing the plans for a new building come to fruition is one of the highlights of that career.
Completion of the project is expected to take about a year.