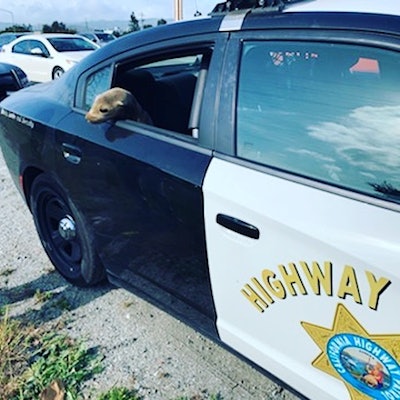 Officers with the California Highway Patrol were alerted to a traffic backup on a busy freeway south of San Francisco on Tuesday.
They responded to discover that a group of Good Samaritans had corralled a wayward baby sea lion so that it would not get into the lanes of traffic.
The agency said on Facebook that an officer opened the rear door of his squad car and the little animal willingly leaped inside. The sea lion was then transported to a local animal rescue facility where he was treated and deemed to be healthy.