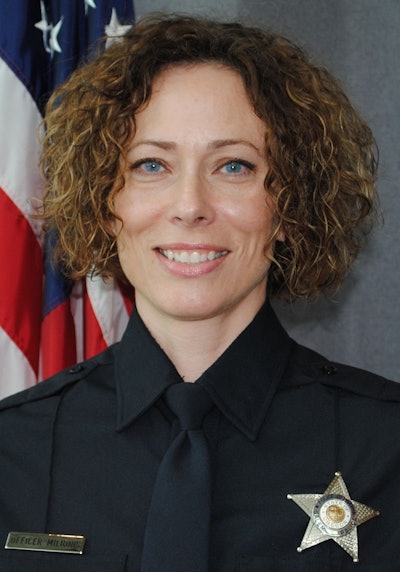 An officer with the Salem (OR) Police Department is recovering after being shot several times during a traffic stop on Tuesday night.
---
Related: Video: Driver Opens Fire on OR Officer at Traffic Stop
---
According to the Statesman-Journal, Officer Michelle Pratt was struck three times when an assailant existed his vehicle at the traffic stop and immediately began firing, striking her in her ballistic vest, left arm and right leg.
She had already radioed for backup, but as the gunman fled she began to apply a tourniquet to one of her wounds until help arrived.
Pratt has been a sworn officer since 2012, but had served the department previously as a non-sworn community service officer.
The suspect—identified as 38-year-old Jaime Lee Jimenez—was taken into custody some 12 hours after the shooting. He faces multiple charges including attempted aggravated murder with a firearm, second-degree assault with a firearm, and felon in possession of a firearm.