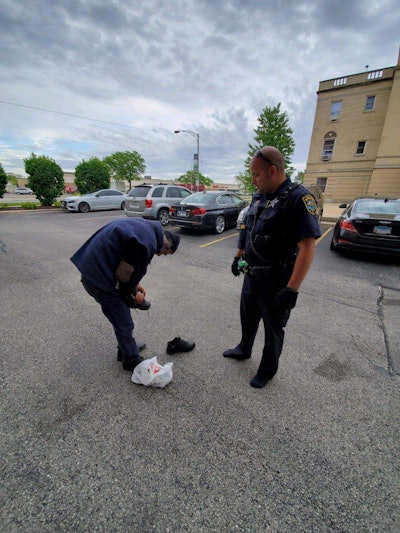 An officer with the Niles (IL) Police Department gave a homeless man the shoes off his own feet over the weekend.
The agency posted an image of the exchange on Facebook, saying, "The Officer noticed the man had tripped over his shoe because it was missing the bottom. The Officer engaged the man in conversation and after a brief discussion the Officer gave the man the shoes off his own feet."
The officer also offered additional assistance, but the man politely declined.