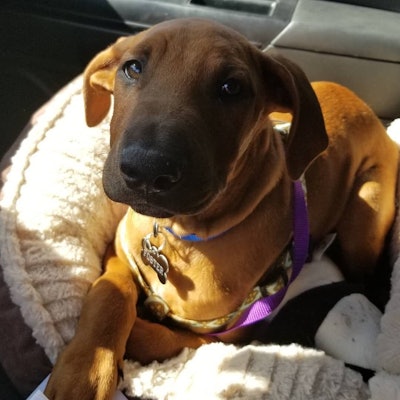 The dispatcher who was on the radio channel during the incident in which 26-year-old officer Tara O'Sullivan was ambushed and killed has adopted the therapy dog that was on loan from a local animal shelter.
The agency posted on Facebook, "Please indulge us, and let us tell you the story. The dispatcher that was on the radio channel last Wednesday night didn't have to be there. His trainee was sick and he was offered the day off, but he decided to come in (because that's what dispatchers do). He is a seasoned dispatcher, the best of the best, and hearing those two words, officer down, is every dispatchers worst nightmare."
The post continued, "In the wake of critical incidents, our friends Front Street Shelter support our dispatchers by bringing in shelter dogs as therapy dogs for our hardworking dispatchers. Did we mention the Front Street manager is a former SPD dispatcher?"
The dog has been named 'Sullivan'—or 'Sully' for short.
The post concluded, "We like to think they rescued each other."