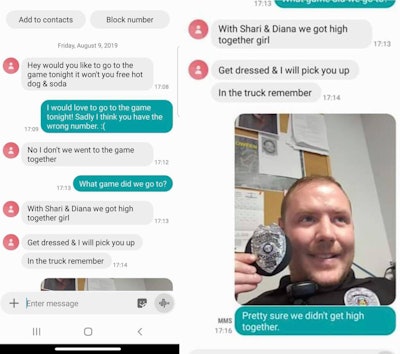 A woman errantly sent a text message to an officer with the Winfield (MO) Police Department in which she claimed that they "got high" together.
The officer tried to explain that the woman had the wrong number but the text string continued.
The woman told the officer to get dressed and get ready to be picked up for the ballgame.
Finally he sent her a picture of himself holding up his badge with the message, "Pretty sure we didn't get high together."
He followed up with, "Are you still gonna come pick me up for the ballgame though?"
The agency captured screen grabs of the text conversation and posted them to their Facebook page, and the post quickly went viral.