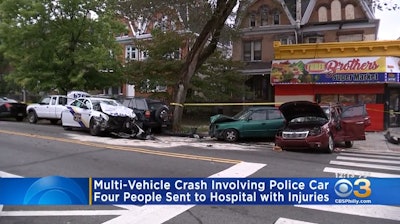 Four people—a woman, two children, and an officer with the Philadelphia Police Department—were injured in a multi-vehicle collision on Monday.
According to CBS News, the officer's patrol vehicle collided with another car and then slammed into two parked cars.
All four individuals in the crash were transported to nearby hospitals where they were treated for non-life-threatening injuries.
It was unclear what caused the crash.