Two newlywed off-duty law enforcement officers out on a date are being credited with stopping an attempted armed robbery at a restaurant, stopping a man in a mask demanding money from the restaurant's cashier, and holding him at gunpoint until the arrival of on-duty officers with the Louisville Metro Police Department.
According to NBC News, Detective Chase McKeown and Officer Nicole McKeown of the Elizabethtown (KY) Police Department, who have been married for six months, were dining together at a local restaurant when they sensed something amiss and took immediate and decisive action.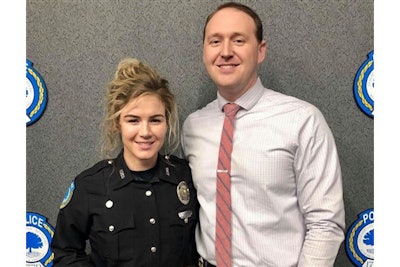 The incident was captured on surveillance camera video.