The defense attorneys for accused Florida cop killer Markeith Loyd wants to depose the Orlando Police lieutenant who commanded the operation to arrest his client. He accuses the Orlando police of acting unprofessionally in the arrest of Loyd who is accused of murdering Orlando Lt. Debra Clayton.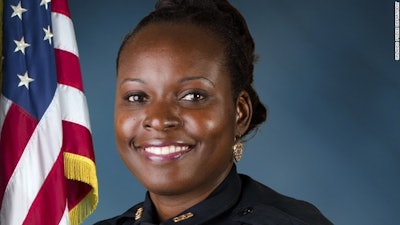 Master Sgt. Debra Clayton (posthumously promoted) was shot and killed on Jan. 9, 2017. Loyd was arrested and charged with the murder a week later. Loyd was wanted for the murder of his pregnant girlfriend at the time he allegedly killed Clayton.
In the motion, the defense team wants to depose Orlando Police Deputy Chief Doug Goerke (then lieutenant), who they say devised the plan to use Clayton's handcuffs to take Loyd into custody. The motion claims Goerke made the decision for the police department to take over the arrest and give them the opportunity to use deadly force, WFTV reports.
The State Attorney's office cleared the officers of criminal wrongdoing for kicking and punching Loyd. State prosecutors say there is no proof that Orlando police officers mistreated Loyd.
Loyd has already been convicted of the murder of his girlfriend.
He had a substantial criminal record before that murder, including a 1997 murder charge that was dropped, the Orlando Sentinel reports.
Loyd could get the death penalty if convicted of killing Lt. Clayton.
His defense team is planning an insanity defense.