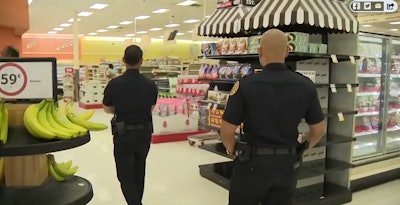 A group of Miami Police Department officers was up early Tuesday at a Winn-Dixie supermarket in Miami's Liberty City to shop for people who are vulnerable to the new coronavirus.
Since epidemiologists warn the deadly respiratory illness impacts people age 65 and older more severely, Maj. Albert Guerra said his mission is to deliver the groceries from the market to senior centers in Miami.
"It's important for them to understand the police department is there for them all the time but especially now in this time of need," Guerra told Local 10 Miami.
Guerra and the other officers stocked up on fresh produce, paper towels and other essentials. Officers used their patrol cars to deliver the groceries.