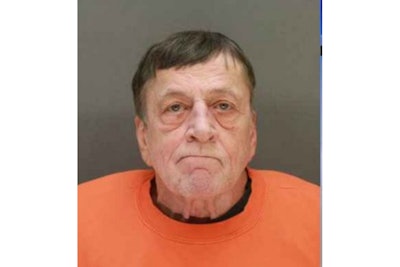 A suspect is in custody after a shooting at the Allina Health Clinic Crossroads campus in Buffalo, Minnesota, on Tuesday, the Buffalo police said. Five people were wounded, three critically.
Authorities have identified the suspect as Gregory P. Ulrich, 67, from Buffalo. Ulrich is currently being held in the Wright County Jail. Law enforcement says Ulrich is no stranger to them, as they have handled "several calls" involving Ulrich since 2003, KTSP reports.
Police received a 911 call about shots fired just before 11 a.m., Buffalo Police Chief Pat Budke said. When officers arrived they found multiple victims and took the suspect into custody.
Officers found a suspicious package in the corner of the health clinic's lobby, according to Wright County Sheriff Sean Deringer. Police also found several suspicious devices at a nearby Super 8 motel where the suspect was staying, Deringer said.
Chief Budke said that most likely the shooting was "targeted at that facility or someone within that facility" given the suspect's history of conflict.
"There is a history of him being unhappy with health care -- with the health care he received," he said. The chief said he didn't know whether the shooter said anything during the incident, CNN reports.
The Minnesota State Patrol tweeted patrol pilots were flying six boxes of blood from the Red Cross to a Buffalo hospital for the victims of the incident.
The Minneapolis Bomb Squad had been sent to Buffalo.