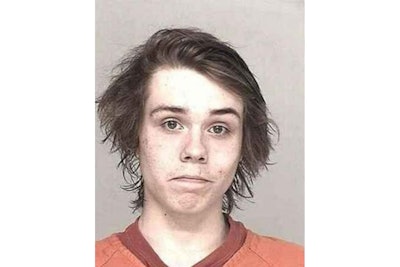 A Minnesota man has been sentenced to four years in prison and fined $12 million for helping set fire to a Minneapolis police station during a protest last summer following the death of George Floyd.
Dylan Shakespeare Robinson, 23, pleaded guilty in December to one count of conspiracy to commit arson. He was accused of lighting a Molotov cocktail that another person threw at the Third Precinct headquarters in Minneapolis, Fox reports.
Robinson was sentenced Wednesday to four years in prison and two years of supervised release, according to a news release from the District of Minnesota's US attorney's office. He was also ordered to pay the $12 million in restitution.
Robinson's lawyer argues he will never be able to pay the fine.
"Many others, far more culpable than Mr. Robinson, were not identified," said William J. Mauzy, a lawyer for Mr. Robinson. "He had no role in throwing any Molotov cocktails or constructing any or building any."
Co-conspirators Bryce Michael Williams, 27, Davon DeAndre Turner, 25, and Branden Michael Wolfe, 23, have all pleaded guilty to one count each of conspiracy to commit arson for their roles in the arson at the Third Precinct building. They are expected to be sentenced at a later date, KTSP reports.