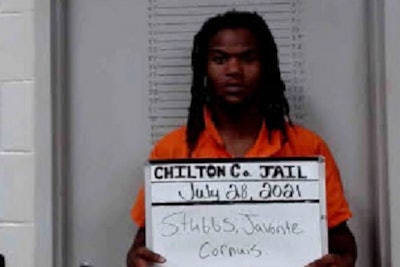 An 18-year-old man has been arrested and charged with the early Tuesday morning murder of Selma, AL, Officer Marquis Moorer and the attempted murder of a woman described as his "significant other."
Javonte Cornuis Stubbs, 18, is being held in the Chilton County Jail on counts of capital murder of a police officer and attempted murder of the woman, AL.com reports.
Officer Moorer was reportedly ambushed in his apartment when he went home for his meal break.
Dallas County District Attorney Michael Jackson said Stubbs was arrested by the U.S. Marshal's Gulf Coast Regional Fugitive Task Force and SBI agents at a Tuscaloosa apartment complex. Chilton County Sheriff John Shearon said the man is only being held there as a courtesy to Dallas County.