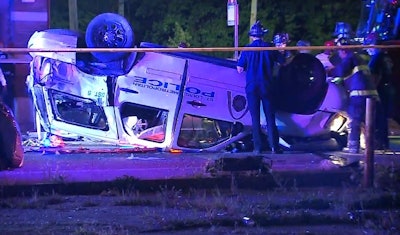 Two St. Louis police officers were injured in an overnight crash while responding a call.
According to police, the officers were responding to a Priority 1 call when their SUV was hit by another vehicle at an intersection. The police vehicle overturned in the crash, KMOV reports.
The officers were taken to the hospital with serious, but non-life threatening injuries. The driver of the other vehicle was taken to the hospital, treated, and released. He was taken into custody for several traffic offenses, police said.
Pending an investigation, police would not offer further details about the crash.