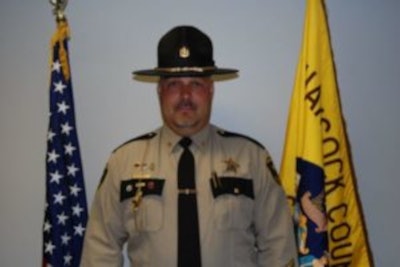 A Hancock County, ME, sheriff's deputy was killed early Thursday morning after being stuck by a vehicle in Trenton.
Deputy Luke Gross was responding to a call of a vehicle off the road on Route 3 in Trenton just before 4 a.m. when he was struck by another vehicle, according to the Hancock County Sheriff's Department.
Hancock County Sheriff Scott Kane held a media availability Thursday afternoon, during which he read a statement but did not take questions, NewsCenterMaine reports
Kane said Gross leaves behind his wife, Lauren, who he had been married to for 15 years, as well as two children -- a son and a daughter.
"He loved them dearly and was active in all their lives," Kane said.