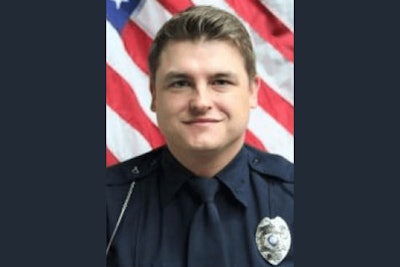 A 23-year-old Knightsdale, NC, police officer was killed in a car crash on Interstate 540 early Sunday morning while investigating another crash.
Officers, including Ryan Hayworth, 23, were investigating a single-car crash in the area when another car crashed into the back of the officers' patrol vehicle. Hayworth was killed.
The other officer with Hayworth, Officer Cody Hagler, was seriously injured. He was rushed to the hospital and is being treated for non-life-threatening injuries, ABC11 reports.
The driver of the initial crash, as well as the driver (Dedric Romero Privette) who crashed into Hay-worth and the other officer were both seriously injured.
The North Carolina State Highway Patrol is now investigating the crashes. Troopers said Privette was suspected of being under the influence of alcohol when he crashed, killing Hayworth and injuring Hagler.