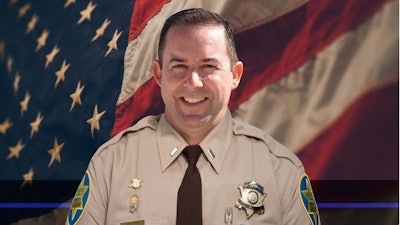 A lieutenant with more than 20 years at the Maricopa County (AZ) Sheriff's Office died Wednesday after he was struck and killed while directing traffic at an intersection in Scottsdale.
Sheriff Paul Penzone described Lt. Chad Brackman as a "good quality man" with a beautiful family — a wife, two kids, and two step-kids, and others — and someone who dedicated 22 years to the Maricopa County Sheriff's Office.
Brackman was working overtime performing off-duty traffic control at an intersection when he was struck by a driver. He was transported to HonorHealth Scottsdale Osborn with severe injuries and died, ABC15 reports.
The driver who allegedly hit him was also taken to the hospital to be treated for injuries, according to Scottsdale Police, the lead investigative agency.