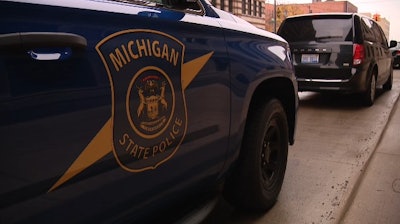 The Michigan State Police have saved at least three victims of sex trafficking and arrested one person after a driver was stopped for speeding on 8 Mile near the border of Detroit and Warren.
The driver, a 15-year-old girl who was reported missing from Jackson County, was later determined to be a sex trafficking victim, Fox 32 reports.
"I couldn't imagine being a parent to somebody and having to go through that," said MSP Lt. Mike Shaw. "Here's a girl that's in a situation that she feels she has to run away from home in the first place and then gets taken advantage of."
Shaw said they initially arrested the girl after she gave fake information.
"As they started talking to her a little more, she provided a false name. She was arrested for not having a license and put into a patrol car," Shaw said.
Once police learned she was a sex trafficking victim, she was no longer in custody and they dove deeper into the investigation. On Wednesday, MSP said two other adult victims were rescued and a suspect was taken into custody.