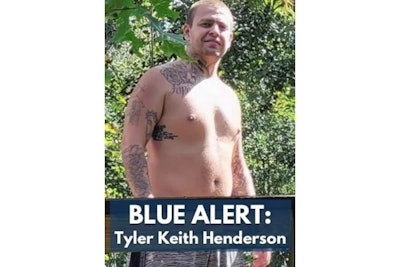 Two deputies with the Thomas County (GA) Sheriff's Office are expected to survive an overnight shooting in the small town of Ochlocknee.
The suspect, allegedly took a deputy's gun and used it to shoot the two deputies around midnight Tuesday, TCSO says.
According to Captain Jones with TCSO, one deputy was taken to the ER after being hit under their armor, while another was shot in their vest, WCTV reports.
The Georgia Bureau of Investigation has issued a Blue Alert for the suspect, identified by authorities as Tyler Henderson.
There is a $5,000 reward from the U.S. Marshals Service for information leading to Henderson's arrest.