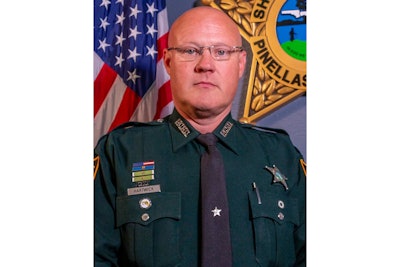 A Pinellas County, FL, sheriff's deputy was killed early Friday morning when he was hit by a front-loader while directing traffic.
Deputy Michael Hartwick was standing outside his cruiser around midnight when he was hit and killed, Pinellas County Sheriff Bob Gualtieri told Fox 13.
The sheriff said Hartwick had blocked two inside southbound lanes of the highway and was standing on the shoulder when he was struck by the front-loader, which was traveling about 20 mph. The deputy was killed instantly by the impact, according to investigators.
Gualtieri said the suspect continued driving for about a mile before stopping in a parking lot, where he told a co-worker he had hit a deputy and was going to flee the scene.
The sheriff's office said Hartwick's mother and two sons had been notified of his death while on duty. He was a 19-year veteran of the agency.
The suspect, Victor Vazquez-Real was captured Friday morning.