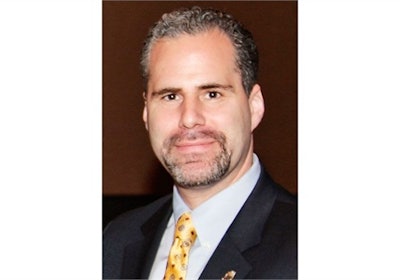 When the Founding Fathers drafted the Constitution, they didn't exclude law enforcement officers from the right to free speech. So we do not have to remain silent while the fringe voices a cacophony of anti-police rhetoric. In particular, when celebrities from stage-left attempt to diminish the integrity of all who serve in the thin blue line, we have the right to respond. We are held accountable for our words and actions, and so should those who seek to bash cops.
Which brings me to the recent antics of performer Beyoncé Knowles. The anti-cop theme of her "Formation" video and its demeaning imagery were outright offensive to law enforcement. Knowles even felt compelled to bring her propaganda to the Super Bowl with a halftime show that honored the Black Panthers.
Some have suggested that Knowles didn't understand the extent of her offensive halftime debacle. They say if interviewed, Knowles likely wouldn't know the difference between the Black Panthers and the cartoon "The Pink Panther" and surely wouldn't recognize the name of convicted felon and Panthers co-founder Huey Newton, who was convicted of killing Oakland police officer John Frey in 1968. Nonetheless, the law enforcement community doesn't have to remain silent while being demonized by Knowles' tribute to a cop-hating extremist group. Hats off to the Fraternal Order of Police for initiating the "Back the Blue" boycott of Knowles' concert tour. This is a great example of the power of law enforcement's voice.
So is the ongoing boycott of the films of director Quentin Tarantino. In October at an anti-cop rally in New York City, Tarantino declared about police shootings, "I have to call the murdered the murdered, and I have to call the murderers the murderers." Several national law enforcement organizations responded to Tarantino's anti-cop gibberish by calling for a boycott of his latest movie, which was scheduled to be released shortly after the speech. The movie flopped. And undoubtedly, the unified resounding voice of law enforcement was heard and had the intended effect.
And law enforcement voices should not be limited to responding to the biased anti-cop tantrums of celebrities. After four law enforcement officers, including three sheriff's deputies, were tragically killed in one week, the National Sheriffs Association released a nationwide request for all law enforcement officers and officer supporters to "Wear and Display Blue" on Friday Feb. 12. This led to a commendable display of law enforcement solidarity nationwide. Certain voices were not heard in this show of support for officers. Tarantino failed to call the murderers of officers murderers, and Beyoncé was silent.
And unfortunately, an eloquent law enforcement voice is at least temporarily now silent. St. Landry Parish (LA) Sheriff's Office Captain Clay Higgins used to appear in a series of "Crime Stoppers" videos that topped the YouTube charts. In commendable no-nonsense fashion, Higgins called out local criminals. But in one video—not produced for "Crime Stoppers"— Higgins, with a diversified group of law enforcement officers and community activists behind him, exposed a local gang and made clear that law enforcement was prepared to use the appropriate level of force to stop them. His words and passion resonated with the law-abiding citizens in the parish as he reassured them that gang violence and crime would not be tolerated, but Higgins had a disagreement with his sheriff over the tone of this and other videos and resigned.
Fortunately, other officers and supporters remain vocal. On Jan. 9, the Concerns of Police Survivors (COPS) leadership rallied the law enforcement community together in support of national Law Enforcement Appreciation Day (LEAD). Law enforcement officers and supporters nationwide displayed blue in support of our fallen heroes and our profession. Law enforcement's unified voice was heard nationwide through this resounding display of camaraderie.
Similarly, retired Chief Patrick Montuore, currently the senior director of law enforcement relations for the National Law Enforcement Officers Memorial Fund (NLEOMF), launched the nationwide campaign to "Build Our House," in support of the National Law Enforcement Museum. Chief Montuore's call to all law enforcement officers nationwide to help build our museum is resonating. As Chief Montuore understands, silence will not build our "House."
Law enforcement cannot be the sound-bite punching bag for celebrity cop bashers. We all need to preserve and protect the right for the "Blue Voice" to be heard.
Jon Adler is president of the Federal Law Enforcement Officers Association (FLEOA).