On Nov. 20, Border Patrol Agent Rogelio Martinez was killed while on patrol in southwest Texas near the "Big Bend" area. It was reported that fallen hero Martinez was ambushed by assailants using stones and other blunt objects. Martinez' partner also sustained serious injuries when allegedly coming to his partner's aid. Officials say the agents were responding to ground sensors that indicated there was some movement in the area.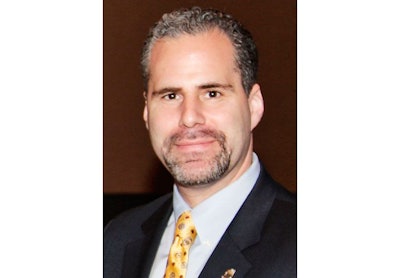 Unfortunately, these sensors provide limited information and can inadvertently summon honorable agents into a horrible set of circumstances.
After the tragic loss of Agent Martinez was reported, certain members of the news media opted to proffer an alternative version of events leading up to this hero's death. Not wanting to believe that the future denizens of sanctuary locales could commit a murder, left-leaning reporters began to suggest that the culprit was gravity. Applying an unsubstantiated spin, reporters asserted that Martinez' death was caused by a fall into a deep culvert and not an ambush attack.
The National Border Patrol Council reported this line-of-duty death was likely the result of an ambush, and I believe them. Sadly, three days after the attack, the agency has been unable to control the information flow and eliminate the mistruths being spun. Martinez and his injured partner deserve better. They gallantly accepted the risks of patrolling hostile terrain that a steady flow of criminals uses as a runway into our country. At a minimum, we owe them and their families the respect and honor of accurately reporting what happened.
I have the utmost respect for Border Patrol agents who patrol a vast area with limited resources and back-up. They are routinely confronted by the risks associated with dealing with undocumented criminals, human traffickers, and drug smugglers often in large groups, and their access to emergency medical care is often limited. The border is a potential death trap for our heroes who patrol it.
The acreage of the border is vast, and the honorable law enforcement officers who patrol it are relatively few. There is no wall yet, and the border remains porous. It is a giant crime scene that can't be taped off or contained. I don't foresee there ever being a "CSI: Border" TV show, for even Hollywood couldn't conjure up such fiction. Yet this vast crime scene remains wide open.
Fortunately, President Trump is committed to erecting a border wall, and the process is underway. Some wall cynics fancy themselves clever with their bold assertion that a border wall won't eliminate illegal aliens crossing into our country. That's about as clever as throwing away your umbrella in the rain because it won't keep all drops of water off you. The wall will undoubtedly slow the rate and volume of criminal aliens crossing, and that will shift the tactical advantage to the good guys.
In terms of tactical advantage, I also strongly recommend that Congress approve the additional funding to expedite the hiring of more Border Patrol agents. Unfortunately, attrition has had a significant impact on staffing levels, and we need to sustain a strong agent presence.
On the technology front, it is obvious that the ground sensors are in need of updating. We somehow seem to upgrade our smartphones every full moon, yet some of the ground sensors that protect this country were made from now obsolete technology. The technology exists for the upgrades, but it requires a funding commitment. In terms of aerial support, there should be regular drone surveillance of the border, providing our agents with real-time valuable intel. We want our agents patrolling with every possible tactical advantage, and we cannot send them into harm's way essentially blindfolded and outnumbered.
With their combined passion and commitment to augmenting law enforcement safety, President Trump and Attorney General Jeff Sessions will continue to move forward with initiatives to empower our nation's domestic guardians. While we honor the ultimate sacrifice of Agent Rogelio Martinez, we must commit to doing whatever is necessary to minimize future casualties. We can't eliminate the acreage along the border, but we can turn this crime scene into a safer patrol zone for our law enforcement officers.