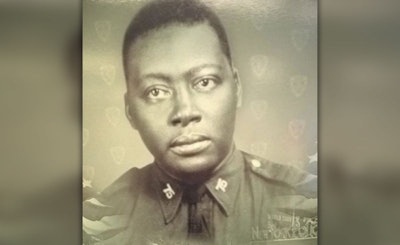 The NYPD is offering a record $111,500 reward for information leading to the arrest of the man who shot and killed off-duty Brooklyn Officer Robert Bolden at Dunne's Bar & Grille in January 1971.
Officers from Bolden's old precinct raised the funds to beef up the reward amount to finally get the case solved, officials said.
Bolden's family is grateful for the reward, reports the New York Post.
"I never met my grandfather but he is the reason I became a cop," said the slain officer's grandson, NYPD Detective John Bolden, who is assigned to Brooklyn's 78th Precinct. He says he became a detective eight years ago in the hopes he could one day work on his slain grandfather's case "to be able to bring closure to the case and my family."
Robert Bolden, a US Navy veteran assigned to the 75th Precinct in Brooklyn, was shot to death with a sawed-off shotgun shortly after 10 p.m. on Friday Jan. 22, 1971, while off duty. He was asked by the bartender to knock on the phone booth inside the bar because it was closing time, reports the New York Daily News. The man inside the booth came out shooting, fatally wounding Officer Bolden in the chest. It is believed the shooter was one of a group of men planning to rob the bar.
The NYPD Crime Stoppers team is circulating a short video about the death of Police Officer Robert Bolden to renew interest in the case and obtain leads.