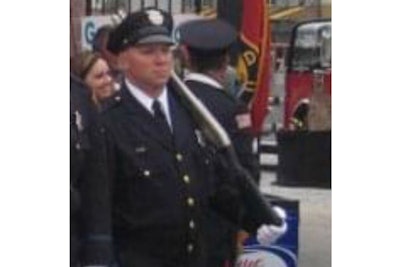 A Cleveland police detective was shot and killed Thursday night. Three suspects were arrested Friday morning.
Detective James Skernivitz was working on an undercover drug deal and he and his informant were ambushed while sitting in the car. The informant was also killed, Cleveland19 reports.
Det. Skernivitz worked in the police department's gang investigations unit. Officers in that unit wear plain clothes, drive unmarked cars, and do not wear body cameras, Cleveland.com reports.
Skernivitz was sworn in Wednesday to work with federal agents in the Northern Ohio Violent Crimes Task Force as part of Operation Legend, according to FBI spokeswoman Vicki Anderson. The unit works with several federal and local agencies to investigate violent crime.