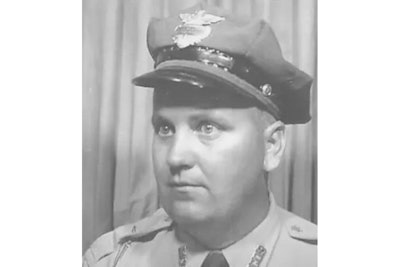 An arrest has been made in a 51-year-old cold case in Montgomery County, MD.
Montgomery County Special Deputy Sheriff Captain James Tappen Hall was shot at the Manor Country Club in Rockville on Saturday, Oct. 23, 1971. He died in an area hospital three days later.
Detectives believed that Captain Hall was shot when he interrupted a residential burglary, Fox 5 reports.
In October 2021, the 50th anniversary of Captain Hall's homicide, detectives from the Cold Case Unit decided to review the case.
Through the course of their investigation, Detective K. Leggett and Corporal L. Killen narrowed in on one person, Larry David Becker. The detectives determined that around 1975, Becker began using the last name Smith, and had been living in Little Falls, New York for over 45 years.
On Thursday, Sept. 1, 2022, Leggett and Killen interviewed Smith in New York. During that interview, Smith admitted to shooting Captain Hall. He was then arrested for Captain Hall's murder and faces extradition.