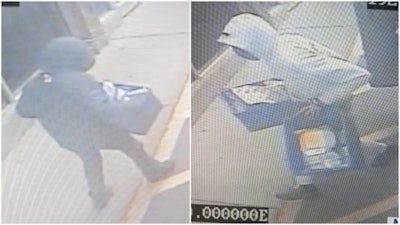 A hidden Apple AirTag led police to two men who robbed over $1 million from a Brink's armored truck Tuesday morning in Homewood, IL, police say.
Around 9:25 a.m., two armored truck guards parked outside a Jewel-Osco to make a pick-up from a bank inside, according to court documents.
The guards were robbed at gunpoint and the suspects reportedly made away with $1.1 million, " target="_blank">Fox 32 reports.
Unbeknownst to the suspects, an Apple AirTag was hidden inside one of the Brink's bags.
Law enforcement tracked the AirTag to an address in Calumet Park. After obtaining a search warrant, police searched the premises and arrested Darrell Singleton and Devonte Davis. They also recovered hundreds of thousands of dollars in cash and two guns.