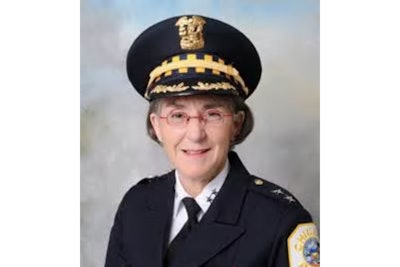 New Orleans Mayor LaToya Cantrell said Monday that she has chosen Anne Kirkpatrick, a former chief of police in Spokane, WA, and Oakland, CA, to head the New Orleans Police Department. The nomination is subject to the approval of the City Council.
"With over 35 years of experience in law enforcement, coupled with 20 years of leading police departments of even larger municipalities, Kirkpatrick has proven that she is more than capable and has what it takes to now lead the world-class NOPD," Cantrell said in a news release.
Kirkpatrick was fired in Oakland in 2020. But she filed a whistleblower claim against the city, alleging she was fired for calling out unethical behavior by the civilian commission that oversees the police department. She eventually received a $1.5 million payment, Fox News reports.
Kirkpatrick has been hailed as a reformer by her supporters. If she is approved by the City Council, she would head an understaffed police department that has been operating under a broad reform agreement with the U.S. Justice Department that was approved by a federal judge in 2013. It was the result of federal investigations growing out of deadly police shootings of civilians in the aftermath of Hurricane Katrina in 2005.
Kirkpatrick told WWWL, "What do we have to do to get over the finish line... so I do plan to become very granular with the Federal monitor to clearly lay out the path, and we're going to work it and then we're going to accomplish it."
She says she intends to map out a recruitment plan to get the departments dwindling numbers back to where they should be, saying, "For immediate help, immediate relief is to look at laterals, particularly internally or in state."
She says police safety is her number one priority, "They cannot keep up, they are not going to be safe unless they are able to have proper staffing with them, and response times do matter and the public expects it."