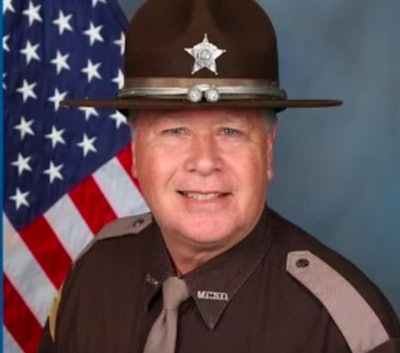 The Marion County Sheriff's Office released video Wednesday from the investigation into an inmate killing Marion County Sheriff's Office Deputy John Durm.
Authorities say Durm was attacked by 34-year-old Orlando Mitchell on July 10. The Marion County Coroner's Office ruled Durm's death a homicide and said he died from ligature strangulation. Mitchell faces the death penalty if convicted
Sheriff Kerry Forestal said there will now always be two deputies present when transporting inmates to medical visits. Overtime is approved to make sure this occurs, WTVR reports.

Additional changes include:
Anyone charged with murder will be wearing red jumpsuits. As of Aug. 30, 2023, there are 196 individuals in custody for murder.
All off-site medical services, except those requiring ambulance transport for emergency treatment, shall be evaluated and authorized by contract physician with a documented reason as why services cannot be provided on-site and by contract medical provider before being transported.
All off-site medical transports for inmates shall require two deputies during transport.
All off-site medical appointments are conducted using two deputies or a combination of one deputy and one detention deputy — never two unarmed deputies.
Two deputies were terminated and two demoted as a result of what happened with Durm.