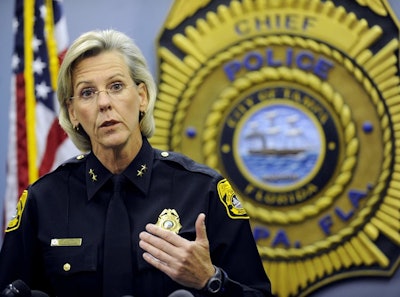 Jane Castor was elected mayor of Tampa, Florida, on Tuesday, easily winning a runoff, she is the city's former police chief.
CNN reports the openly lesbian Castor said her victory "sends a resounding message to our community -- no, it sends a resounding message to the nation -- that Tampa celebrates its diversity and lifts everyone up in a positive way."
Castor won more than 70% of the vote, according to the unofficial results posted on the supervisor of elections' website.
Castor served 31 years at the Tampa Police Department, first as a patrol officer and then six years as police chief, according to her campaign website.