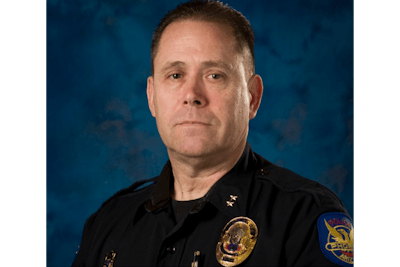 A 31-year Phoenix police veteran was killed and two other officers were wounded when a man opened fire on them during a call about a disturbance between roommates in northwest Phoenix Sunday night, authorities said.
Commander Greg Carnicle has died after being shot, police told AZCentral.
One of the other officers, Marissa Dowhan, is out of surgery and is expected to be okay, police say. The other officer, Alicia Hubert, was shot in the lower extremities and is expected to recover, ABC reports.
The suspect, who was barricaded inside a home nearby, was shot and killed late Sunday night. Authorities identified him as 22-year-old Jacob Emry Mcilveen, reports KTAR.
Officers were responding to a disturbance call Sunday evening about an argument between roommates, Phoenix police spokeswoman Sgt. Mercedes Fortune told reporters.
The officers arrived at the house and were talking to the man when the encounter started escalating. He was not cooperating with officers and shot them, Fortune said.
Fox News reports that a neighbor said the incident started with the serving of an eviction notice.