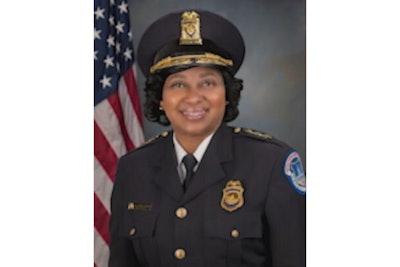 U.S. Capitol Police has a new acting police chief. Yogananda Pittman becomes the first woman and first black person to serve in the post. She comes into the position experienced. She led the security footprint for the 2013 Presidential Inauguration.
Pittman replaces former chief Steven Sund, who resigned last week after facing criticism for the handling of the response to the deadly insurrection at the U.S. Capitol last week.
Pittman was appointed as acting police chief on January 8 by Capitol Police Board, WKOW reports.