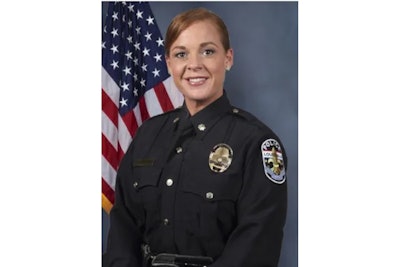 A Louisville Metro Police major who led the unit that conducted the Breonna Taylor raid is being demoted.
Major Kimberly Burbrink, head of the Criminal Interdiction Division, which carried out the March 13 raid at Taylor's apartment, is being reduced to the rank of lieutenant following an "internal investigation of policy violations."
The change becomes effective Saturday, at which point Burbrink will join the Special Operations Division, the Courier Journal reports.
New LMPD Chief Erika Shields, sworn in Tuesday, said she made the decision based on the recommendations of her senior staff.
"Internal investigations and resulting discipline are paramount to the accountability of this police department and those across the nation," Shields said in a statement. "Although Lt. Burbrink's rank has changed, I feel confident in her ability to continue to serve this community."
An investigative summary written in July by Sgt. Jason Vance of the Public Integrity Unit said Burbrink's efforts to involve herself in the shooting investigation raised red flags.
In May, former LMPD leadership allowed Burbrink to attend a video call about the case in which she would go on to ask "pointed questions" and "took opposition with investigators" when they pointed out "inconsistencies" in former Detective Brett Hankison's statements.