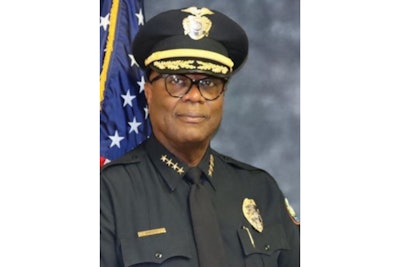 Little Rock Police Chief Keith Humphrey was placed on administrative leave after shooting at a woman who allegedly shot and wounded another woman on New Year's Eve, the city's mayor said Saturday.
Humphrey was working along with other members of the command staff to assist patrol during the early evening hours on Friday, according to the department, KATV reports.
Police said as Humphrey was exiting his car, an armed suspect opened fire on the victim. The chief then engaged the suspect and discharged his weapon.
The suspect, identified by Arkansas State Police as Taz Hayes, 29, was uninjured and taken into custody.
Assistant Chief Crystal Haskins is now acting Chief of Police.